Luxury Single Parent Holidays
Looking for a luxury holiday but you are on your own with the kids? If you don't fancy the organised 'single parent holidays' with a specialist company but looking for a break with some you time and family time it can be difficult to decide where is best.
Read our TOP ideas for luxury single parent holidays
5 star - luxury is not compromised
Kid's activities so you are not on full-time entertainment duty
Something for you from Spa to sports
Options for family time too
Good offers for single parents
If you are interested in a luxury holiday abroad, fill in our enquiry on the left and one of our expert designers will be in touch shortly...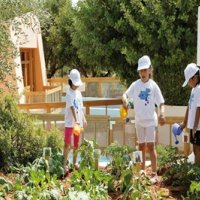 Porto Eloundo, Crete, Greece
On a lovely sandy cove and in our opinion has one of the most varied activities for children - from dance lessons, Arsenal soccer school plus much more. Watch and admire or sneak off to the spa. There are some great family trips too - take a boat to the leper Island of Spinalonga, see Knossos - the myth of the lair of the minotaur will keep you all entertained!
Single parent offer: parent pays a reduced room rate, 1st child aged 0-12 years free on same board as parent, 2nd child very cheap rate. Deluxe Rooms with or without pool.
More Information...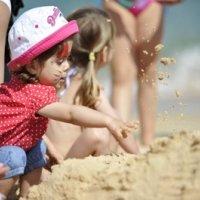 Martinhal, Algarve
There are no discounts for single parent holidays as you pay per 'house' but this is a top family-friendly resort with spacious houses many with large sunny balconies or terraces and full deluxe kitchens if you don't want to eat out all the time. Good kids clubs and activities, large sandy beach, heated pools and unspoilt location.
More Information...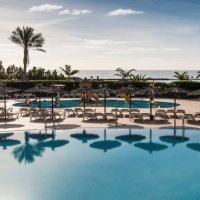 Sheraton, Fuerteventura
Great for some winter and or summer sun this is an excellent value 5 star hotel perfect for a beach based holiday. There are children's clubs but feedback has been the children's pool is excellent and a great place for your kids to make friends whilst you soak up the sun. A short stroll to bars, cafes and restaurants gives some freedom too.
Single parent offer: parent pays a reduced room rate, 1st child aged 0-12 years free, 2nd child half price. Applies to rooms and Junior Suites.
More Information...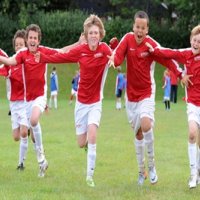 Club Style Holidays
We can recommend some great options where by their very nature of the holiday style the friendly reps and full-on activities for parents and kids mean that you don't need to be on your own especially at meal times and the evenings if your kids are with other kids. A great option especially as the kids get older - improving standards mean you don't need to compromise too much on luxury either!
For more details, fill in our enquiry form...