Family Honeymoons
Taking your baby or children on your honeymoon or Familymoon is a growing trend - don't worry there some fabulous luxury honeymoon destinations and hotels combining some private romantic time as a couple as well as some memorable family time.
For a fantastic family holiday, fill out an enquiry form on the left and our family holiday designers will help create the perfect holiday for you...
A honeymoon of course originated from some private time together for newly weds. If you already have children when you tie the knot there may be an option to leave the kids at home for a week or two with a kind relative but with some careful planning, all the family can have a fabulous experience so taking the baby, or older kids too on your honeymoon is a real possibility.
Our personal service is what makes us the special. As experts in Luxury Family Holidays, we inspect almost all of the hotels and resorts we recommend we are happy to discuss in detail all the ingredients that will make your family honeymoon memorable from destination and hotel choice to all the extras including childcare, dinner reservations, baby equipment and much more.
We have a few suggestions for you to browse online but do get in contact to discuss your Familymoon!
Our Family Honeymoon Ideas are based on the following:
Accommodation:
2 separate sleeping rooms such as a family suite or interconnecting rooms and where we can we will suggest an extra special room or Honeymoon Suite with a stunning view or beach front location
Offers:
Special offers for honeymooners even with children in tow!
Relaxation:
We are really aware that a beautiful room with an idyllic private pool looks great but without crucial details such safety fencing could turn it into the most stressful holiday you have ever taken as you take turns to be lifeguard. We would only recommend hotels that truly are child-friendly.
Something Special:
We have inspected almost all the hotels or resorts we recommend and we can offer personal advice to make sure your family honeymoon is really special from romantic dining options to activities or family experiences. Just ask!
Childcare:
Whether it is evening babysitting for a romantic meal or daytime crèche to fun kids clubs we can make sure you have some quality and guilt-free time together whilst your young ones are well cared for.
Don't hesitate to get in touch to discuss your perfect family honeymoon.
Fill out an enquiry form and one of our Family Holiday designers will be in contact with you shortly...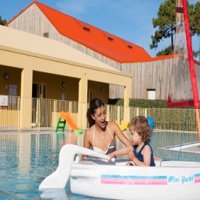 Honeymoon with a Baby
Check out our hand-picked suggestions for a luxury honeymoon with a baby in tow - idyllic beach location, luxury resort or boutique hotel, romantic dinners and time for each other as well as your new arrival.
More Information...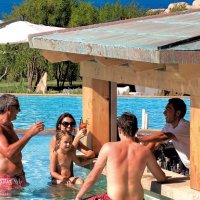 Honeymoon with Kids
With Kids coming along too on your honeymoon there is time for romance as well as family time, but there are a few extra things that you need to think about when planning your Familymoon
More Information...