Welcome to The Family Holidays Company
Many companies think they can sell family holidays but they don't realise that the small details make a big difference.
From finding restaurants that open early for babies, to knowing which hotels are able to guarantee ground floor and connecting rooms, we have the experience and passion to find you the perfect family holiday.
Here at The Family Holidays Company we will ensure all your expectations are exceeded and more. Our dedicated family holiday designers will take into consideration all of your desires and create a wonderful holiday specifically tailored for your family.
Just place an enquiry on the left hand side and enjoy a brand new way to find the best family holiday...
Destinations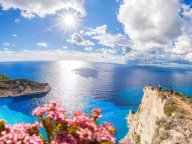 Each destination on our site is hand-picked, displaying an impressive and luxury range of family hotels with more than just a kid's playground. Each destination will provide endless memories for families.
Holiday Types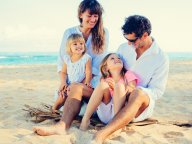 Sun & Sea or Santa & Snow, we've pulled together a brilliant choice of holiday types for families. Sometimes it's tough picking the right destination - our selections categorise your options by type, for that extra assistance.