Family Holidays To Dominican Republic
From colonial architecture to picturesque hills filled with vegetation, Dominican Republic is truly a jewel of the Caribbean. The local culture is vibrant with a welcoming disposition and tradition remains strong within this island destination.
The Dominican Republic boasts hundreds of miles of coastline, dotted with hidden gems, such as the Playa Rincón which is regarded as one of the best beaches in the Caribbean. For a more educational yet aesthetic family activity, roam the historic streets of Santo Domingo and visit the Alcázar de Colón palace.
If you are interested in a fantastic family holiday to Dominican Republic, fill out an enquiry form and our Caribbean designers will contact you shortly.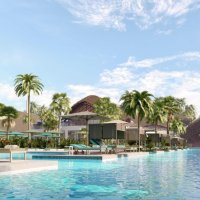 Michès Playa Esmeralda, Dominican Republic
This striking resort is a perfect blend of modern chic with a relaxed, eco-friendly ethos. With a variety of land and water sports your family can choose to do as much or as little as you wish.
More Information...