Family Holidays To Krabi
Laid back and naturally beautiful, Krabi is home to some of Thailand's most mesmerising scenery, with vibrant greenery meeting shimmering turquoise waters. An island that is constantly evolving, brilliant hotels and resorts have emerged, catered for visiting families throughout the year. However, the majority of Krabi is still underdeveloped, allowing it to remain barefoot bliss.
Beaches are what Krabi are famous for and plenty can be explored from this island. Your family have so many options during their holiday - complete relaxation, scuba diving or boat trips - the list is endless. All we know is each activity and opportunity is thoroughly enjoyable and will create plenty of vivid memories for you together.
Our family holiday designers can help you find the best hotel that suits your family, simply submit your travel dates using the form on the left and we will be in touch to help you plan the perfect Krabi holiday...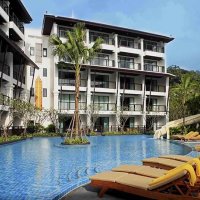 Centara Anda Dhevi Resort & Spa
Providing an excellent holiday base within the intimate setting of Krabi, there is something for everyone at Centara Anda Dhevi Resort & Spa. It's your choice whether to kick back and relax or have heaps of family fun, why not combine the two at this versatile resort.
More Information...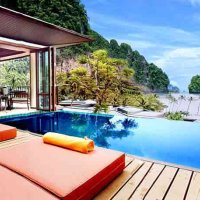 Centara Grand Beach Resort & Villas
Accessible by boat only, Centara Grand Beach Resort & Villas is nestled within its own laid-back and naturally beautiful bay. Travelling across the glimmering turquoise waters, the arrival experience is magical and extremely captivating for families.
More Information...