Family Holiday Guide To Lanzarote, Canary Islands
Lanzarote's unique landscape almost resembles the surface of the moon, and the island has been declared a biosphere reserve by UNESCO.
The south where you will find the Princesa Yaiza, a fabulous hotel for families, is famous for its beautiful beaches and is home to many hidden coves where calm waters lap the white sands.
Visit the Timanfaya National Park where the Montañas del Fuego (Fire Mountains) were created between 1730 and 1736 when more than 100 volcanoes rose up and devastated this part of the island,andthe landscape looks the same now as it did just after the eruptions. Temperatures just a few metres below the surface can reach between 400°C and 600°C and the unique 'El Diablo' restaurant serves delicious Canarian food for lunch, which is cooked using geothermal heat.
A visit to the one time home of local architect, César Manrique, should be considered whilst in Lanzarote. Built in 1968, it uses the natural formation of five volcanic bubbles for the main rooms within the house, and an art gallery contains works by the likes of Pablo Picasso and Joan Miró, as well as by Manrique himself.
For a fantastic family holiday in Lanzarote, fill out an enquiry form on the left and our family holiday designers will create the perfect holiday for you..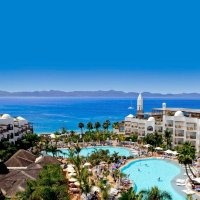 Princesa Yaiza
When you think of all the things that make life easy for a family on holiday the Princesa Yaiza ticks almost all the boxes.
More Information...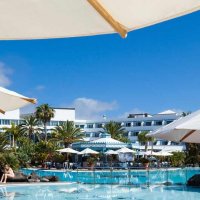 Seaside Los Jameos Playa
Just 15 minutes from the airport, the Los Jameos Playa is a super four star hotel that lends itself to a relaxing or active family holiday.
More Information...