February Half Term Holidays Abroad

I'm thinking warm, clear blue skies, sunny days, inviting sea. The february half term holidays are a great time to ditch the cold weather and jet off with the kids for a warm and sunny luxury family holiday abroad.
Whatever appeals get your skates on! Most of the UK has its holidays within a 2 week period so flights get full and expensive quickly!
For a fantastic family holiday, fill out an enquiry form on the left and our family holiday designers will help create the perfect holiday for you...
You may also be interested in May Half Term Ideas and October Half Term Ideas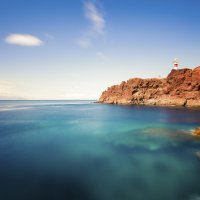 Warm: The Canaries for February Half Term Holidays
The closest, safest and easiest place to take the family is the Canary Islands. If you haven't been to the Canaries for years (or even at all) you be in for a treat with the average daytime temperature of 22 degrees.
There are some excellent quality family-friendly hotels especially in Tenerife, with great scenery inland such as Mount Teide and on the wilder North Coast, as well as great beaches. It is a big island with plenty going on for all the family, your biggest challenge will be dragging your children away from the beach, pool or perhaps dare I mention it the fabulous water park, Siam Park.
You can see all our Canary Island hotels here but we would recommend the 5 star Gran Hotel Bahia del Duque for luxury and location, right on the Costa Adeje promenade. The Abama Golf & Spa Resort is also great for luxury alongside it's superb sports facilirties and wonderful kid's club and inspiring children's activity programme.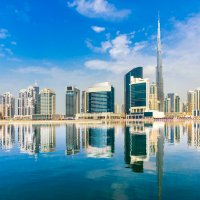 Hot: Dubai, Oman, South Africa for February Half Term Holidays
With a slightly longer plane journey, roughly 5-7 hours you can visit the Middle East and experience some superb weather and temperatures.
Dubai and Oman come up trumps for family holidays - choose from the family playground and glamour of Dubai to the lower key Oman, or combine Dubai with Zighy Bay for an excellent contrast in location.
With the new opening of Dubai Parks and Resorts, there is no better time for families to visit.
The one long haul destination that we wouldn't discount is South Africa. Although the flight is about 12 hours, the weather is perfect in Cape Town and there is no time difference. The day after you return you will all still feel like you have just had a lovely holiday rather than that unbearable fuzzy feeling of jet lag.
If the weather is not so important then some of the off-season destinations can get quite creative and run some sports programmes - a weeks tennis or golf for all the family in Portugal at perhaps the Sheraton Algarve.