October Half Term Holidays Abroad
The october half term holidays are your last chance to enjoy luxury family holidays in a hot, sunny destination abroad without travelling too far. Check out our ideas to help you pick the best family-friendly holiday.
Go with caution
It's hurricane season the Caribbean and Florida but do be tempted especially if you have a 2 week holiday to go to the most idyllic sandy bay and gorgeous family-friendly hotel, the Carlisle Bay in Antigua. Expensive but worth every penny for a luxury family holiday, and well, the hurricane season should be over, just!
For a fantastic family holiday in the October half term, fill out an enquiry form on the left and our family holiday designers will help create the perfect holiday for you...
You may also be interested in February Half Term Ideas and May Half Term Ideas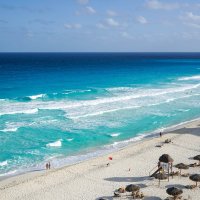 Reliably Hot and Sunny October Half Term Holidays
The Middle East and North Africa, unbearably hot in the summer months, are by the end of October a relatively pleasant 30 degrees with 10 hours sunshine and virtually no rain. If you like hot and sunny and the weather is crucial then these are your safest options.
Dubai is a 5 star family playground and you can see our hotel recommendations here>>. We love the Jumeirah Beach Hotel for a relaxed family holiday with priority and free access to the Wild Wadi Waterpark. On a smaller scale the One&Only Royal Mirage is a top choice and if you really want to splash out then for a family the One&Only Royal Palm would be our top choice.

In Oman the Six Senses Zighy Bay is a real get-away-from-it all family experience.
The Canary Islands! Just 4 hours flight from London the weather should be good in October at 25 degrees with pleasant evenings. There can be some rain so choose the Southern shores – the Abama Hotel for sports and luxury, Bahia del Duque for it's great location on the promenade and luxury. See more Tenerife options here>>

Princesa Yaiza in Lanzarote is a firm family favourite Hotel with excellent children's facilities and perfect 1 and 2 bedroom suites for families.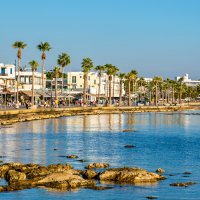 Best of the Med October Half Term Holidays
Crete, being the most Southerly Greek Island and probably the driest, and Cyprus have long seasons with the sunshine often stretching into and past October half term. Expect daytime temperatures to be perfect, around 25 degrees with cooler evenings but still plenty of sunshine.
In Cyprus we recommend the Almyra and Annabelle Hotels for babies through to 8 years for their excellent childcare and top location right on the promenade of Paphos so bars, cafes, shops and restaurants are within easy walking distance, even for small legs. For more active kids and teenagers, opt for a family holiday to the Aphrodite Hills Resort with amazing children's clubs plus tennis, golf, dance and much more. We also love the large child-friendly heated pool and the children's club with its unusually spacious gardens at the Le Meridien Limassol Hotel, good for children of all ages. The Anassais the 5 star deluxe Jewel with a price tag to match although there are usually some excellent offers in October, including half term.
Crete, with similar temperatures offers the excellent Porto Elounda Hotel set in a pretty sandy bay with an excellent crèche, children's clubs, children's lessons from football to swimming and the spa is a must-have here. Daios Cove and the Domes of Elounda– both 5 star and great for families, the latter best suited to smaller kids. The sea will be perfectly warm at this time of year!
Belek in Turkey still enjoys gorgeous weather and we love the Gloria Golf Hotel for the huge beach, superb facilities including its own waterpark!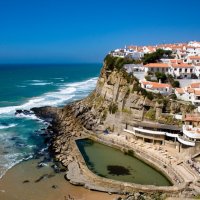 Weather Not Crucial, October Half Term Holidays
Our suggestions below could give you a perfect half term holiday with a week of sunshine, but equally it could rain on some days! It does mean prices are lower (although beware the flight prices can get ridiculous) and your kids probably won't mind the weather. If you don't need it scorching or your budget is a little challenged these are all fantastic options.
The Algarve and Southern Spain could maybe go in the category above yet it can rain a little more so I have been cautious and put them here. Top recommendations in October Half Term might be the Martinhal which has heated pools and the townhouse accommodation is chic and spacious. The Lake Resort in Vilamoura is a great choice for a family holiday if you like to stroll out as the marina and beach are just minutes away. Feeling extravagant then the Conrad Hilton, opened in 2012 in Quinta do Lago is worth a look.
October holidays at the Sani Resort offer exceptional value, we especially recommend the Porto Sani Resort for its spacious suites offering 2 separate sleeping areas. Facilities such as the outdoor cinema will be closed but the setting is beautiful, the food delicious with plenty of choice and childcare from 6 months make it work. If the weather does close in they do have a large heated indoor pool so all is not lost! See all the Sani Resort Hotel here>>