May Half Term Holiday Ideas
The May half term holidays are the best time for family beach holidays to Europe, the flight times are short, the sun is shining and there really is no reason to go any further.
Book your flights early: it is the same week across the country coinciding with Whitsun weekend, it is the flight prices that will go soaring rather than the hotel rates.
For a fantastic family holiday in the May half term, fill out an enquiry form on the left and our family holiday designers will help create the perfect holiday for you...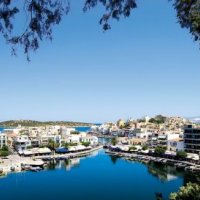 On the Beach May Half Term Holidays
So where are the best places in Europe to go for a relaxing family holiday?
Greece is delightful in May with the northern destinations such as Halkidiki, Skiathos and Corfu all fully open or opt for Crete, the most southern island and reliably the hottest/driest. Expect temperatures in the mid 20's as average with many hours of sunshine!
Our suggestions are the Skiathos Princess for a boutique family hotel with easy access on foot to some tavernas and Skiathos town close by. The Sani Resorts in Halkidiki are perfect for foodies with a different restaurant to try each day and plenty for all the family to do whilst our 5 star hotels in Crete all have different advantages depending on the ages of your children.
The beautiful and unspoilt Island of Sardinia is just waking up for the summer and rates are generally good. We have lots of suggestions here>>
The Algarve, Southern Spain and Turkey have a perfect sunny climate too.
As far as the weather goes the more Southerly destinations such as Cyprus will be well settled into summer with an average of 10 hours sunshine and daily temperatures in the high 20's without interuption. We recommend any of our Cyprus hotels in May, from the chic Almyra Hotel on the promenade to the luxurious Anassa.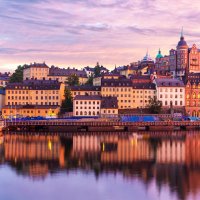 Anything but Beach, May Half Term Holidays
May is a perfect time for a family trip to Disneyland in Paris as the magic truly is greater for all the family when the weather is kind. For more information, here>>
Active kids and their families can really enjoy some of the sports - football, tennis, golf, dance- on offer in some resorts abroad, whatever your ability. Have a look at our suggestions, here>>